Representative Michelle Bos-Lun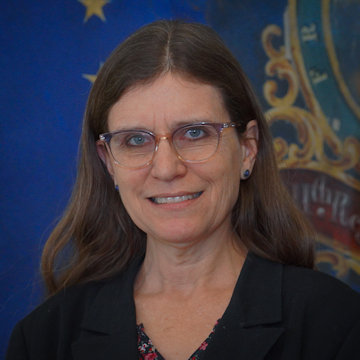 District

Party

Democrat

Seat Number

125

Email

Phone

(802) 828-2228

Mailing Address

115 State St., Montpelier, VT 05633-5301

Committees

Biography

MICHELLE BOS-LUN of Westminster graduated from high school in Taipei, Taiwan. Her BA in sociology is from Beloit College, with a year of intensive Chinese study also at Fudan University. She moved to Vermont in 2003 to attend the School for International Training, where she completed her MA in international education. Michelle has taught social studies and English, run youth programs, done case management with homeless teens, and worked in restorative justice. Working with students and colleagues from Iraq, Belarus, the U.S., Nepal, and Taiwan through state department exchanges and with students and staff in the Governor's Institute for Current issues and Youth Action in Vermont are roles Michelle enjoys seasonally.
Michelle loves hiking, cooking, canning, traveling, and spending time with her granddaughter. She is co-director of a nonprofit, Bihar Educational Change Foundation (B.E. Change) that supports two schools located in North India. She's served on the board of directors for Health Care and Rehabilitation Services and as a board member and community educator with the National Alliance for Mental Illness, VT. She is Town Chair for the Westminster Democratic Committee.
Michelle is married to Ron, a teacher in Westminster. They have twins who live in Westminster and an older son in Miami.
Member of the House of Representatives: 2021 - present.
Bills and Resolutions Sponsored by Representative Bos-Lun
Regular Session 2023-2024
Roll Call Votes by Representative Bos-Lun
Regular Session 2023-2024
| Bill | Question | Vote | Pass/Fail | Details |
| --- | --- | --- | --- | --- |