Senator David Weeks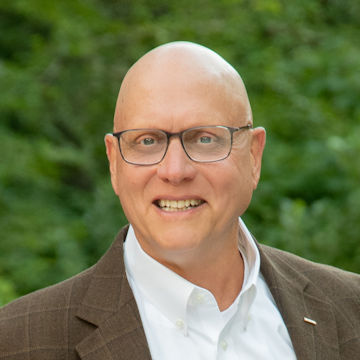 District

Party

Republican

Seat Number

24

Email

Phone

(802) 828-2228

Home Address

35 Warner Ave, Proctor, VT 05765

Home Phone

(802) 417-9013

Committees

Biography

DAVID WEEKS is originally from Wallingford and now lives in Proctor. His wife, Dr Leeanne Wootten PhD, is the Superintendent for an international school overseas, while his two children, Jake and Sarah, are accounting and medical professionals, respectively. He is the son of a career submarine officer and former Wallingford State Representative. Dave is a retired Navy Captain who began his 31 years of National service as a Marine Corps enlisted infantryman. Dave is an Iraq combat vet. As a Navy Surface Warfare Officer, following three active-duty Navy shipboard tours forward deployed to the Far East and the Middle East, he affiliated with the Navy Reserves where he conducted two combat tours in Iraq and was assigned to five Commanding Officer posts.
He has a proven international business track record providing all aspects of high technology operations and project management in the $3 billion range. He has held various high-level program management positions in the defense and security sectors within the United States, Europe, East Asia, and Middle East. He has an extensive background in leading technology integration, design, engineering, manufacturing, installation, diplomacy, and business development. Dave specialized in international fixed price contracts, difficult clients, and high-risk endeavors. His last project involved monies that were equivalent to over a third of the entire Vermont state budget.
Dave attended Mill River Union High School and is a UVM graduate. He a master's degree from the University of San Diego as a MBA Teplitz fellow, a master's degree in public administration from Villanova, and a master's in strategic studies from Army Staff College. He is working on a PhD in defense studies from King's College London.
Dave is on the Boy/Girl Scout Council Executive Board of Directors and the Eagle Scout Alumni Association Board of Directors. He is a Scouting unit commissioner, former Scoutmaster, Long Trail maintenance volunteer, soccer coach, and Little League baseball umpire.
In his leisure time, Dave likes scuba diving, camping, hiking, backpacking, snowshoeing, marksmanship, archery, archeology, zymurgy, kayaking, snowmobiling, and antique vehicle restoration.
Dave belongs to the following professional associations: Veterans of Foreign Wars, American Legion, Iraq Veterans of America, Navy League, and Naval Institute.
Member of the Senate, 2023–present.
Bills and Resolutions Sponsored by Senator Weeks
Regular Session 2023-2024
Roll Call Votes by Senator Weeks
Regular Session 2023-2024
| Bill | Question | Vote | Pass/Fail | Details |
| --- | --- | --- | --- | --- |