Representative Gina Galfetti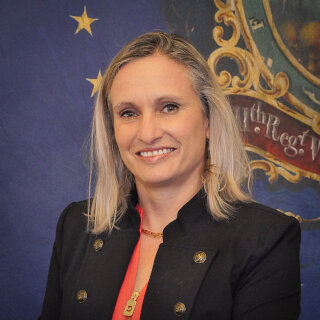 District

Party

Republican

Seat Number

6

Email

Phone

(802) 828-2228

Mailing Address

115 State St., Montpelier, VT 05633

Committees

Biography

GINA GALFETTI was born in Barre. She grew up in the city and moved to the town in 2014. She attended the University of Vermont and received her Bachelor's Degree in Political Science in 2013. Gina currently lives on Windy Wood Rd in Barre Town.
Gina left from 2000-2012 to find work. Gina started G Force Painting in 2007 in Telluride, Colorado. Upon returning to her home state in 2013 Gina worked in the legislative IT department during the 2014 session. In 2017 Gina started G Force Painting Inc here in Vermont. She currently employs 3-6 people depending on the season. She is committed to preserving the Vermont way of life and believes strongly in advancing technical, vocational and trades education in schools.
Gina currently serves as an alternate on the Development Review Board in Barre Town and volunteers her time.
Gina enjoys skiing and horseback riding as well as hiking.
Member of the House of Representatives: 2023 - present.
Bills and Resolutions Sponsored by Representative Galfetti
Regular Session 2023-2024
Roll Call Votes by Representative Galfetti
Regular Session 2023-2024
| Bill | Question | Vote | Pass/Fail | Details |
| --- | --- | --- | --- | --- |