Representative Kenneth Goslant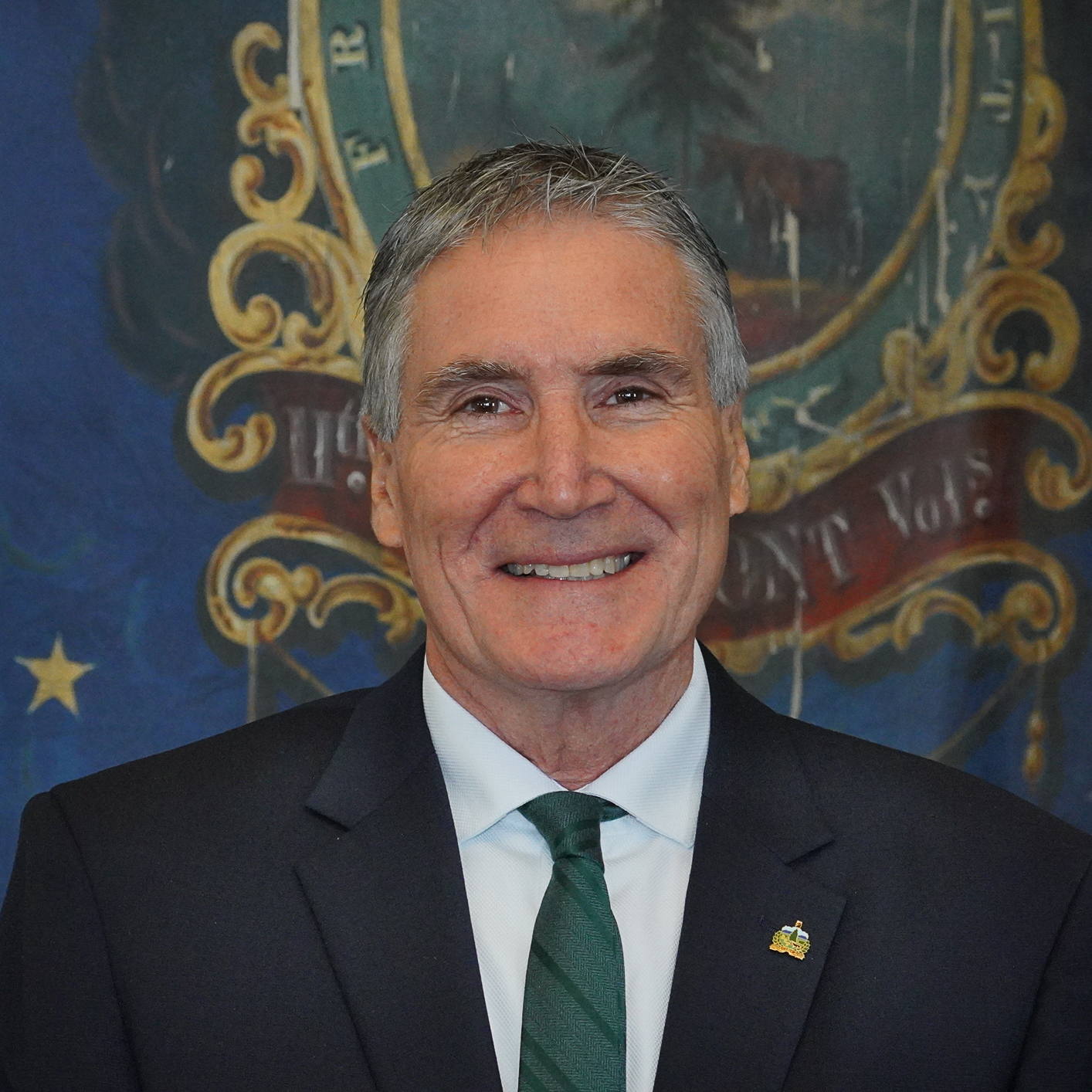 District

Party

Republican

Seat Number

103

Email

Phone

(802) 249-7375

Mailing Address

P.O. Box 348, Northfield, VT 05663

Committees

Biography

KENNETH W. GOSLANT of Northfield, Washington County, Republican, born in St, Johnsbury, Vermont. Ken moved to Northfield in 1973. He graduated from Northfield High School in 1976 and studied Business Management for two years at the Randolph Technical Center. Ken started Goslant Granite Company in 1989 and is the current President/Owner. He is married to wife Maureen. He has a son Matt and his wife Stacey, a daughter Stefanie, her husband Brian, a stepson Alex, stepdaughter Elizabeth (Libby), and three beautiful granddaughters. He served on the Northfield Select Board for 10 years, the last two as board chair and retired from the Select Board in 2020. He served on town subcommittees for highway planning and project oversight, water/sewer, electric, economic development, labor and bargaining, and recreation. Ken served on two search committees for town police chiefs and two searchers for Northfield Town Manager. Ken has been very active in the community for over 35 years. He served as President of the Northfield Amateur Hockey Association, started and coached the first Norwich University Women's Club Hockey team, coached and umpired Little League through JV high school baseball, and coached high school and youth hockey for over 20 years. In his spare time, Ken enjoys being at the lake, teaching his granddaughters how to fish, kayaking and looking for turtles and bald eagles, and working his land. He has been involved in local motorsports for many years and is a fan of NASCAR and New England sports. Occasionally, his wife can talk him into a round of golf. Ken can be reached by email at kgoslant@leg.state.vt.us, by phone at 802-249-7375, or by mail at P.O. Box 348, Northfield, VT 05663
Member of the House of Representatives: 2019 - present.
Bills and Resolutions Sponsored by Representative Goslant
Regular Session 2023-2024
Roll Call Votes by Representative Goslant
Regular Session 2023-2024
| Bill | Question | Vote | Pass/Fail | Details |
| --- | --- | --- | --- | --- |