Representative R. Scott Campbell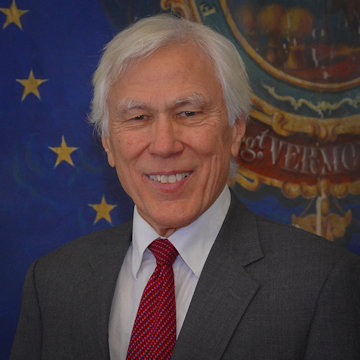 District

Party

Democrat

Seat Number

126

Email

Phone

(802) 595-5580

Mailing Address

761 Crow Hill Rd., St. Johnsbury, VT 05819

Committees

Biography

SCOTT CAMPBELL, Democrat, of St. Johnsbury was born in Maryland, but married his wife, Mary Ready, MD 36 years ago in Vermont. Her family is from St. Albans and Burlington on one side, and descends from Jonathan Arnold, founder of St. Johnsbury, on the other. Together they raised three wonderful children.
Scott's background is in construction, building design and energy performance modeling. He was a contractor for 9 years, directed the Weatherization Program for CVOEO in Burlington for nearly 12 years, and most recently designed and directed 3E Thermal, an energy upgrade program serving affordable apartment housing throughout Vermont, for nearly 10 years.
Scott serves on the boards of Rural Edge, the Northeast Kingdom's housing agency, and Catamount Arts, a regional arts center based in St. Johnsbury. He also participates on several town committees.
In addition to training in architecture and building science, Scott received a BA in Government from Cornell University. He has been interested in history, government, and social policy since high school.
Scott's focus as a public servant is on the most effective leverage points to rebuild rural community viability in his hometown and throughout Vermont, both economically and socially. Vibrant arts, recreation, education, housing, health care, child care, transportation and technology infrastructure are all vital to the success of businesses and families.
Member of the House of Representatives: 2019 - present.
Bills and Resolutions Sponsored by Representative Campbell
Regular Session 2023-2024
Roll Call Votes by Representative Campbell
Regular Session 2023-2024
| Bill | Question | Vote | Pass/Fail | Details |
| --- | --- | --- | --- | --- |