Senator Alison Clarkson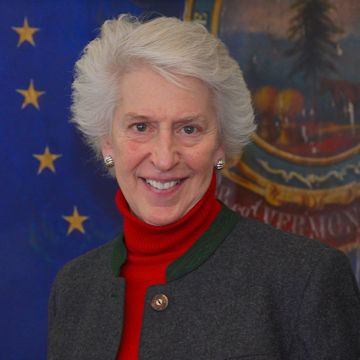 District

Party

Democrat

Seat Number

15

Email

Phone

( ) -

Home Address

18 Golf Ave., Woodstock, VT 05091

Home Phone

(802) 457-4627

Committees

Senate Rules Committee, Vice Chair
Regional Economic Development Grant Advisory Committee
State Workforce Development Board
Basic Needs Budget Technical Advisory Committee
Special Oversight Committee on Workforce Expansion and Development

Biography

ALISON HUDNUT CLARKSON of Woodstock, Windsor County, Democrat, is currently the Majority Leader of the Senate. She was born and raised in Buffalo, New York. Alison is married to Oliver R. Goodenough and they have two sons, Ward and William. She currently serves on the board of the Vermont Symphony Orchestra. Former board member of: the Vermont Arts Council, the Vermont Natural Resources Council, Pentangle Council of the Arts, Sustainable Woodstock, The Billings Park Commission, The Adirondack Council, The New York Theater Workshop, the Brooklyn Botanic Garden, and the Park School of Buffalo. Former theater producer, New York City. Alison is honored to have been named Woodstock Rotary's Citizen of the Year in 2002, and to have received the Vermont Farm Bureau's Stephanie Bourdeau Women in Agriculture Leadership Award in 2008 and Vermont Natural Resources Council's Outstanding Vermont Legislator Award in 2008. Alison graduated from the Park School of Buffalo and Harvard College. Home phone: 457-4627. E-mail address: aclarkson@leg.state.vt.us. Member of the House of Representatives: 2005-2016. Member of the Senate: 2017-present.
Bills and Resolutions Sponsored by Senator Clarkson
Regular Session 2023-2024
Roll Call Votes by Senator Clarkson
Regular Session 2023-2024
| Bill | Question | Vote | Pass/Fail | Details |
| --- | --- | --- | --- | --- |