Representative Martin LaLonde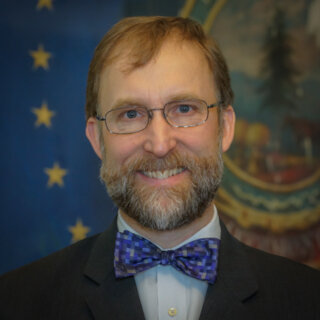 District

Party

Democrat

Seat Number

135

Email

Phone

(802) 863-3086

Mailing Address

115 State St, Montpelier, VT 05603

Committees

Biography

MARTIN LALONDE of South Burlington, Chittenden County, Democrat, was born in Lynwood, California and was raised in Alpena, Michigan, where he returns annually as a fourth-generation member of the LeRoy Hunting Club. He attended Alpena Community College and the University of Michigan, where he received a bachelor's in business administration. Martin worked in sales in New Jersey and New York for four years before attending the University of Michigan Law School, where he received his law degree. He clerked for Judge John Butzner of the U.S. Court of Appeals for the Fourth Circuit in Virginia, and for Judge Paul Friedman of the U.S. District Court for the District of Columbia. Martin worked at the Department of Justice Environment and Natural Resources division in Washington, DC, for twelve years, where he represented federal agencies in lawsuits involving federal environmental and land management statutes as well as issues related to management of Indian tribal lands and resources. Martin, his wife Anne, and two sons moved to Vermont in the summer of 2007. He has served on the South Burlington School Board from 2010 to 2021, Board of Vermont Suzuki Violins, the South Burlington Form Based Code committee, and the Board of the Vermont School Board Association. Martin is currently the President of the Vermont Watercolor Society. He is a member of the Vermont Bar. Member of House of Representatives: 2015 - present.
Bills and Resolutions Sponsored by Representative LaLonde
Regular Session 2023-2024
Roll Call Votes by Representative LaLonde
Regular Session 2023-2024
| Bill | Question | Vote | Pass/Fail | Details |
| --- | --- | --- | --- | --- |