Representative Thomas Burditt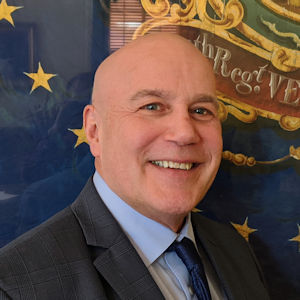 District

Party

Republican

Seat Number

115

Email

Phone

(802) 828-2228

Mailing Address

1118 Clarendon Ave., West Rutland, VT 05777

Committees

Biography

TOM BURDITT was born in Rutland, VT. He now resides in West Rutland. Tom is a proud 12th generation Vermonter who graduated from Rutland High School in 1974. He has two children, a daughter, and a son. He is also the proud grandfather of three grandsons and father-in-law of TJ. All the aforementioned reside in Seattle, WA. Heather and TJ are gifted home educating parents and Shane was a Special Forces Green Beret Medic. Shane now partners with his brother-in-law TJ as owners and operators of Capes and Powers IT Consultants of West Seattle. Tom was a partner in Vaillancourt Tree-Landscape in Pittsford, VT for 24 years from 1977-2001. He has owned and operated Tom Burditt's Rx Lawn systems since 2002. Some of his experiences and affiliations have included Town of West Rutland Selectman (2005-2006), Rutland High School Varsity Wrestling Coach (1997-2001), International Society of Arboriculture (1977-2001), Elm Research Institute (1977-2001), Vermont State Certified Pesticides Applicator (1977-Present), Business Network International (2002), Rutland Region Chamber of Commerce, Rutland South Rotary, Logistics Chair of Rutland's Relay for Life (2005), Member and Board of Directors Rutland County Pro Business Coalition (2008-2010). His contact information is: State House phone: (800) 322-5616. E-mail: tburditt@leg.state.vt.us.
Bills and Resolutions Sponsored by Representative Burditt
Regular Session 2023-2024
Roll Call Votes by Representative Burditt
Regular Session 2023-2024
| Bill | Question | Vote | Pass/Fail | Details |
| --- | --- | --- | --- | --- |