Representative Michael Mrowicki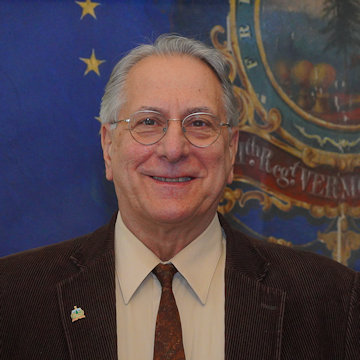 District

Party

Democrat

Seat Number

138

Email

Phone

(802) 828-2228

Mailing Address

299 South Pine Banks Rd., Putney, VT 05346

Committees

Biography

MIKE MROWICKI of Putney, wasn't born here but grew up in Vermont, or started growing up when he was 27, moved to Vermont and became a father for the first time.
Parenting has been the most rewarding and catalyzing event in life to date. It started the shift from blue collar worker to stay-at-home dad, then child care provider, parenting educator, family services worker, and administrator. Those experiences in public service and youth/community development subsequently led to bring advocacy for that work, to the Legislature.
Giving back, and paying forward, has been a family legacy starting with his grandparents. All four came from Poland after WWI . They came to love this country for the opportunity it gave them as immigrants, and were always mindful that helping others was a high calling.
Outside of the legislature, recent activities include the Marlboro College Graduate School's Nonprofit Management Program, the Vermont Positive Fatherhood Initiative, Putney Food Shelf, Sojourns Community Health Center board, and being a member of the Putney Quaker Meeting, and their Social Justice Committee. Mike also volunteers as part of the Guardian Ad Litem program (Court Appointed Supporting Adult) in Vermont's Child Protection/Judiciary System.
An avid outdoor enthusiast, Mike enjoys biking, quiet water kayaking, cross-country skiing, and "geezer-basketball." Writing and playing music is an avocation that inspires and informs his aesthetic sense and something he shares with his wife, Amelia in the duo, Vermont Timbre.
For more on Legislative concerns, visit; www.windham4.online.
Bills and Resolutions Sponsored by Representative Mrowicki
Regular Session 2023-2024
Roll Call Votes by Representative Mrowicki
Regular Session 2023-2024
| Bill | Question | Vote | Pass/Fail | Details |
| --- | --- | --- | --- | --- |