Representative Kevin "Coach" Christie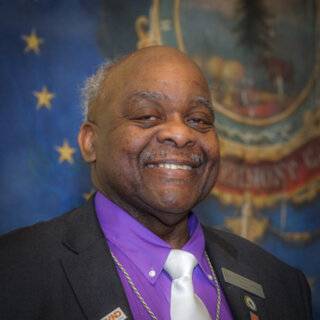 District

Party

Democrat

Seat Number

10

Email

Phone

(802) 828-2228

Mailing Address

682 Christian St., White River Jct., VT 05001

Committees

Biography

KEVIN "COACH" CHRISTIE of Hartford, Windsor County, Democrat, was born in Hartford, CT, and moved to Hartford, VT in 1973. He attended parochial schools through high school and graduated from Eastern CT State University (BA), active in student government and the performing arts. He moved to Quechee, VT, to open an automotive business (1973-1980). He is married to Mary and they have two daughters. Started coaching track at Hartford High School in 1980 and then started coaching football and teaching at Hartford Technical Career Ctr. in 1986, received his MEd in Ed. Admin./Supervision in 1990. He was named Vermont Technical Education Teacher of the Year 1992. In 1994 became Technical Center Director/Principal at Randolph Technical Career Center in Randolph, VT, to 2001. He began his Doctoral Degree in Ed. Admin. and is almost completed. Then was an automotive Service Director and then Therapeutic Case Manager for youth in foster care for six years, he has served on Vermont Human Rights Commission, Boys & Girls Club, Vocal Soloist, VT. Special Olympics, Ed. Advisor, Correctional Facility, Chair VT/Rehab. Advisory Council, VT Symphony Chorus, Nat. Rep. AVA Resolutions Comm., Hartford Housing Authority. Held certifications; Principal, K-12, Superintendent, Technical Center Director, Auto. Tech. Teacher, NOCTI, ASE Cert. He is a Notary Public, has served on the Hartford School Board since 2007 and is the Chair. Attends Saint Anthony's Church in White River Jct.
Bills and Resolutions Sponsored by Representative Christie
Regular Session 2021-2022
Roll Call Votes by Representative Christie
Regular Session 2021-2022
| Bill | Question | Vote | Pass/Fail | Details |
| --- | --- | --- | --- | --- |