Representative Tiffany Bluemle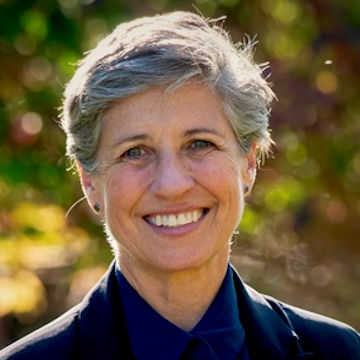 District

Party

Democrat

Seat Number

83

Email

Phone

(802) 828-2228

Mailing Address

115 State St., Montpelier, VT 05633-5301

Committees

Biography

TIFF BLUEMLE lives in Burlington's South End with her partner and two sons. After a year's stint on the Mondale campaign, she began her career teaching high school history in New York. Bluemle and her partner were drawn to Vermont in 1997 by its physical beauty and progressive politics and by its comparative embrace of gay and lesbian couples.
Bluemle served for seventeen years as executive director of Vermont Works for Women. Appointed by House Speaker Symington to the Next Generation Commission in 2007, Bluemle worked to advance changes in economic development priorities and increase Vermonters' access to vocational training. As an advocate, she helped establish the State's first transitional home for women leaving prison and improve conditions at the Chittenden Regional Correctional Facility.
In 2015, Bluemle spearheaded Change The Story VT, a collaboration involving the VT Women's Fund, the VT Commission on Women, and Vermont Works for Women to fast-track women's economic well-being through publishing original research and promoting systemic and cultural change.
Bluemle has served on the boards of Princeton University, Vermont Energy Investment Corporation, and the Vermont Council on Rural Development and most recently chaired the board of Public Assets Institute. In her spare time, Bluemle enjoys doing nearly anything outside, spending time with family and friends, and playing with her dog.
Bills and Resolutions Sponsored by Representative Bluemle
2021 Special Session
Roll Call Votes by Representative Bluemle
2021 Special Session
| Bill | Question | Vote | Pass/Fail | Details |
| --- | --- | --- | --- | --- |