Representative Barbara Rachelson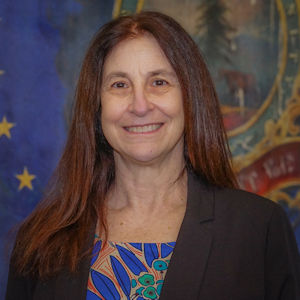 District

Party

Democrat

Seat Number

125

Email

Phone

(802) 828-2228

Mailing Address

205 Summit St., Burlington, VT 05401

Committees

Biography

BARBARA RACHELSON of Burlington is currently serving her fourth term. She grew up in North Caldwell, New Jersey. Barbara attended West Essex High School, Brandeis University (BA, sociology) and the University of Michigan School of Social Work (MSW in policy and planning). She is married to Don Loeb and the mother of Isaac and Aviva Loeb. Barbara is the Executive Director of Lund (since 1997) and has 35 years' experience working in nonprofit organizations, which includes: Executive Director, Michigan Network of Runaway, Homeless and Youth Services; Director of Outpatient Services, The Counseling Service of Addison County; Program Development Director, Spectrum Youth Services; and Program Director, of a runaway/homeless youth shelter in Detroit). She was a legislative aide in the Michigan House Judiciary Committee; an LBJ intern for Congressman Joseph Minish (NJ), and an intern for the U.S. Senate Subcommittee on Juvenile Delinquency. Barbara is on the board of ACLU-Vermont; and Human Rights for Kids; and a commissioner for the Burlington Parallel Justice Commission. She has served on the boards of Fletcher Allen Health Care and the Vermont Children's Forum, she served on the Vermont Committee for Child, Adolescent, and Family Mental Health; and the Ann Arbor Human Rights Commission. She was a 2016 CSG Toll Fellow and a 2014 CSG Thompson Fellow. Member of the House: 2013-2014, 2015-2016, 2016-2017.
Bills and Resolutions Sponsored by Representative Rachelson
Regular Session 2019-2020
Roll Call Votes by Representative Rachelson
Regular Session 2019-2020
| Bill | Question | Vote | Pass/Fail | Details |
| --- | --- | --- | --- | --- |