Senator Randy Brock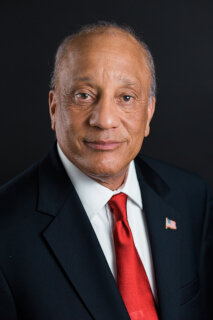 District

Party

Republican

Seat Number

0

Email

Home Address

2396 Highgate Rd., St. Albans, VT 05478-9795

Home Phone

(802) 868-2300

Committees

Commission on Alzheimer's Disease and Related Disorders

Biography

Randolph D Brock of Swanton, Franklin County, Republican, was born in Philadelphia, Pennsylvania, on September 28, 1943 and became a resident of his present town in 1986. He was a resident of Addison County from 1970 to 1986. He and his wife, Andrea, have one daughter. Brock holds a bachelor's degree from Middlebury College and a master's degree from Yale University. He served as Vermont's 28th Auditor of Accounts from 2005 to 2007 and was a Member of the Senate from 2009-2013. He was reappointed to the Senate in December 2017. He is a former executive vice president, risk oversight, for Fidelity Investments and he was previously the firm's general auditor. A Vietnam veteran, Brock was a captain in the Military Police Corps. He holds the Bronze Star Medal for meritorious service and the Army Commendation Medal with 1st Oak Leaf Cluster. He is a certified fraud examiner. Brock has served as a member of the National Board of Directors of the Alzheimer's Association (chair, audit committee) and is a former chair of the board of Hodges University Foundation. He was a trustee of the Vermont Historical Society and of the Vermont Law School. He currently is a director of ipCapital Group, Inc. and of the Florida Southwestern State College Foundation (chair, audit, risk and compliance committee). He previously served as chair of the State board of private investigative and security services and was a director of the Vermont Educational and Health Buildings Finance Agency. Brock was appointed by President George W. Bush to the Board of Visitors to the United States Military Academy at West Point and was the Board's elected vice chair. Home phone: 868-2300. Post Office address: 2396 Highgate Rd., Saint Albans, VT 05478.
Bills and Resolutions Sponsored by Senator Brock
2017-2018 Legislative Session
Roll Call Votes by Senator Brock
2017-2018 Legislative Session
| Bill | Question | Vote | Pass/Fail | Details |
| --- | --- | --- | --- | --- |