Senator Philip Baruth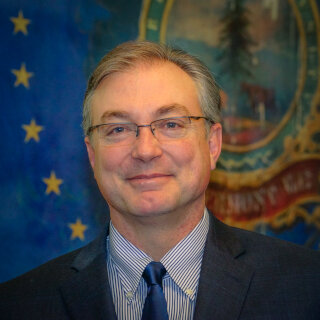 District

Party

Democrat/Progressive

Seat Number

12

Email

Committees

Biography

PHIL BARUTH currently serves as Chair of Senate Education, after fours years service as Majority Leader. Elected to the Senate originally in 2010, he has since served on the Education, Economic Development, and Agriculture Committees. Prior to 2010, Phil spent a dozen years as an award-winning commentator for Vermont Public Radio; he has spent the last twenty years writing novels as well. The X President, a darkly comic take on the life and legacy of Bill Clinton, became a New York Times Notable Book in 2003. The Brothers Boswell, his most recent novel, was listed as one of the Best Books of 2009 by the Washington Post. Phil teaches in the English Department at the University of Vermont.
Bills and Resolutions Sponsored by Senator Baruth
2018 Special Session
Roll Call Votes by Senator Baruth
2018 Special Session
| Bill | Question | Vote | Pass/Fail | Details |
| --- | --- | --- | --- | --- |