Senator Richard Westman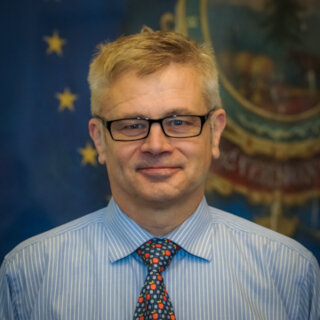 District

Party

Republican

Seat Number

1

Home Address

2439 Iron Gate Rd., Cambridge, VT 05444

Home Phone

(802) 644-2297

Home Email

Committees

Biography

RICHARD WESTMAN of of Cambridge, Lamoille County, Republican, was born in Burlington, Vermont on March 13, 1959, and became a resident of Cambridge in March, 1959. He was educated in elementary school in Cambridge, Vermont, and at Lamoille Union High School, Hyde Park, Vermont. He graduated from Johnson State College with a B.A. in 1982. He lives with Joan Nagy. He was a member of the Vermont House of Representatives from 1983 to 2009, serving on various committees as well as being Chair of Appropriations and Chair of Transportation. He served for four years as the Assistant Republican Leader and four years as the Republican Leader. He was employed for 10 years at Vermont Student Assistance Corporation (VSAC), during which he was in charge of the College Savings Program. He has been a member of variouis non-profi t boards including the Vermont Campaign to End Childhood Hunger, Copley Hospital, Vermont Center for the Book, and the University of Vermont Board of Trustees. Member of the Senate: 2011-2012, 2013-2014.
Bills and Resolutions Sponsored by Senator Westman
2013 - 2014 Legislative Session
Roll Call Votes by Senator Westman
2013 - 2014 Legislative Session
| Bill | Question | Vote | Pass/Fail | Details |
| --- | --- | --- | --- | --- |