Representative Mark Higley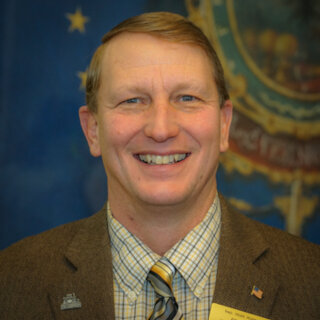 District

Party

Republican

Seat Number

37

Email

Mailing Address

P.O. Box 10, Lowell, VT 05847

Committees

Biography

MARK HIGLEY of Lowell, Orleans County, Republican, was born in Brattleboro, Vermont, and became a resident of present town in 1990. He was educated at the Guilford Central School and Brattleboro Union High School. After graduation he served in the USN Seabees as a builder. In 1978 he became a self-employed general contractor and in 1980 married his wife, Cathy. They have four children, two daughters and two sons, and two granddaughters. Board appointments include Solid Waste Committee and Agricultural Advisory Committee. Elected positions include two one-year terms on the Brattleboro selectboard, 1986 & 1987, and lister in Lowell since 1994. He worked for five winters for the Town of Lowell, plowing roads and running a grader. He's a current member of the Vermont Beef Producers Association and Vermont Sugar Makers Association. Member of the House: 2009-2010, 2011-2012, 2013-2014.
Bills and Resolutions Sponsored by Representative Higley
2013 - 2014 Legislative Session
Roll Call Votes by Representative Higley
2013 - 2014 Legislative Session
| Bill | Question | Vote | Pass/Fail | Details |
| --- | --- | --- | --- | --- |